Let the expert reviewers at The Fast Lane Car take you for a real-world driving review of the stunning new turbocharged and supercharged 2017 Volvo S90 T6 sedan--see what makes it such a fantastic choice, and what sets it apart from the competition.
Or, visit our Volvo showroom in Tempe, AZ, to take a test drive for yourself and get a feel for the brand's most luxurious four-door sedan. Our specialists can help you explore the newest technologies available, the differences between trim levels and model options, new packages, engine options and the unique capabilities that the different Volvo S90 powertrains, like the supercharged & turbocharged T6 setup, can offer, and premium materials.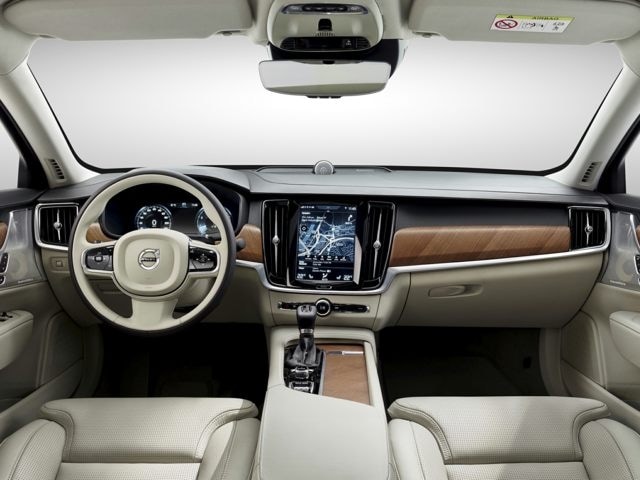 Are you interested in learning more about the 2018 Volvo S90?
It's due out later this summer or early fall, so we don't currently have any models in stock, but we're always happy to help you research new specs and model information.
But, if you're simply interested in upgrading to a new luxury car this summer, consider taking advantage of exceptional deals on new 2017 Volvo S90 models in stock.